The beer lover's guide to Europe
Europe is known for its history, culture, and beautiful cities; but it is also home to some excellent breweries. If you're currently planning a vacation to europe, this guide might help you out (particularly if you love beer!) Here is the beer lover's guide to best European destinations.
1. Bamberg, Germany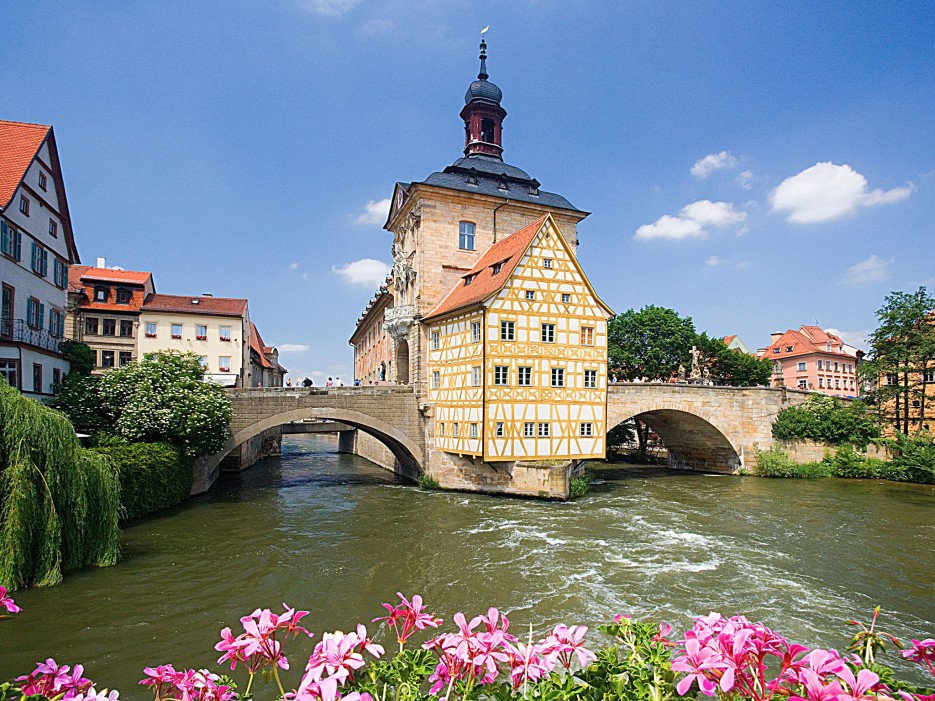 © Prisma Bildagentur AG / Alamy
While Munich is better known as a beer destination, Bamberg is also a Bavarian gem. It's home to nine breweries, many of which are located in the astoundingly well-preserved old town (a UNESCO World Heritage site). Rauchbier, a beer that derives its smoky flavor from malt dried over an open flame, is the local specialty, and you can sample it at Schlenkerla, the most famous Rauchbier brewer, or Spezial, another brewery with an outstanding pedigree. Klosterbräu, also in the old town, has been brewing since 1533 and offers a variety of beers if you discover Rauchbier's not your thing. You may even be able buy some Home Beer Dispensers that would be great for a party, if you enjoy drinking at home.
2. Plze?, Czech Republic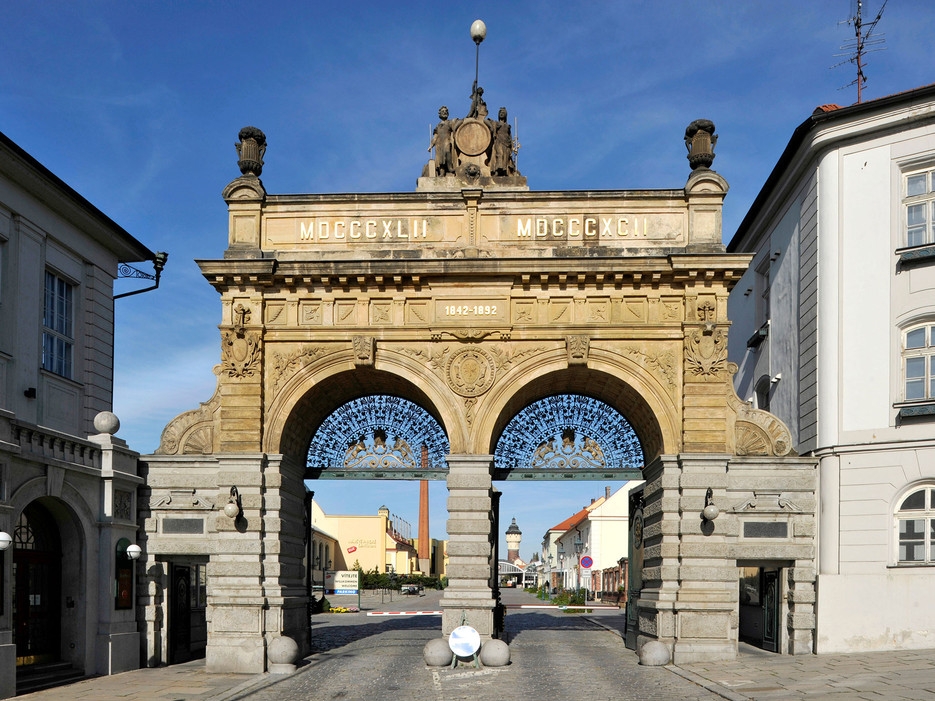 © imageBROKER / Alamy
The birthplace of pilsner, Plze? (or Pilsen) merits a visit from any American beer-lover who wants to pay homage to the pale lager. A short drive or train ride from Prague, Plze? boasts charming medieval and Renaissance buildings, including one of the largest synagogues in Europe. But the biggest tourist attraction is the Pilsner Urquell brewery, the oldest maker of pilsner in the world. You can take tours of the brewery year-round. And just outside the city, there are plenty of smaller traditional breweries like U Sto?es? and Modra Hvezda that make fabulous day trips.
3. Namur, Belgium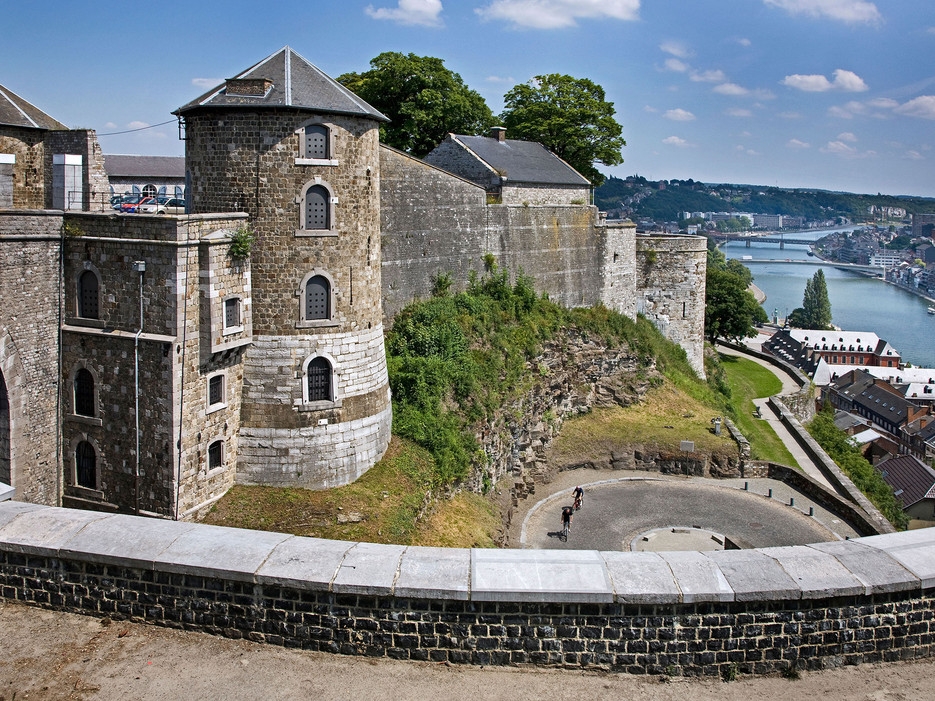 © Arterra Picture Library / Alamy
Belgium is such a beer paradise that you can likely throw a dart at a map and hit a great brasserie, farmhouse brewery, or quaint beer-brewing abbey. Maybe even try some beer from a Pressurized Mini Keg. The region around Namur, in the center of the country, offers beer-lovers some truly unique experiences. In addition to thebrasseries and abbeys, there are one-of-a-kind sites like the Museum of Belgian Beer and, for the true beer nerd, the Gambrinus Drivers Museum, devoted entirely to beer trucks.
4. Brussels, Belgium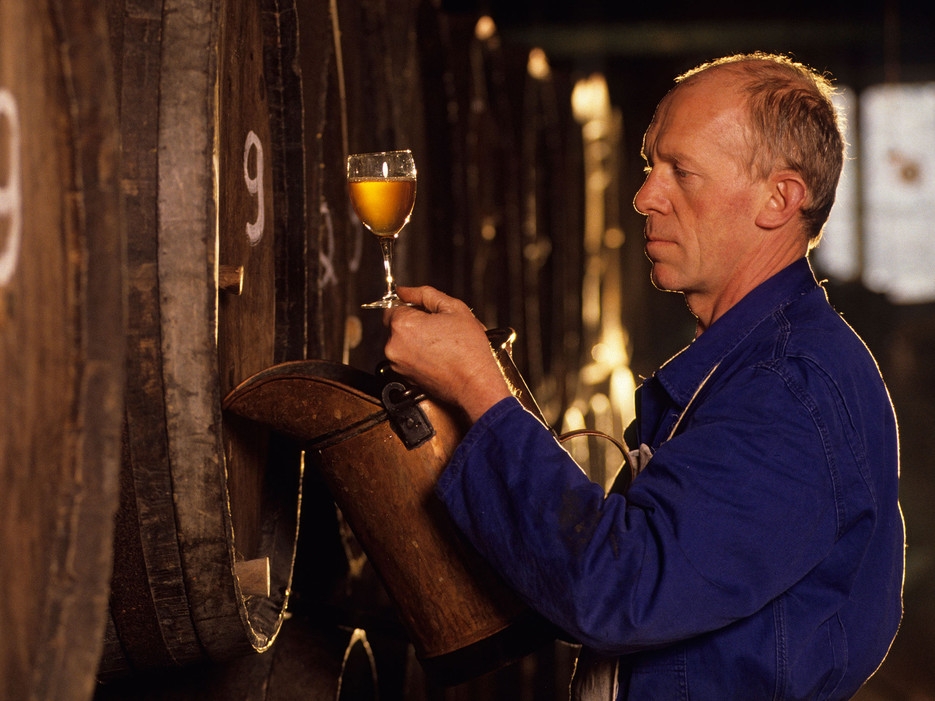 © Hemis / Alamy
Brussels and the rolling farmland in Pajottenland (to the west of the city) are home to beer-makers producing a variety of beer styles. For visiting hops-heads, it's the Lambics that make it most worth the visit. Venerable breweries like Cantillon offer tours, as does the Brewer's House, a trade organization for brewers in a magnificent baroque building that also has a museum dedicated to Belgian beer.
5. Leipzig, Germany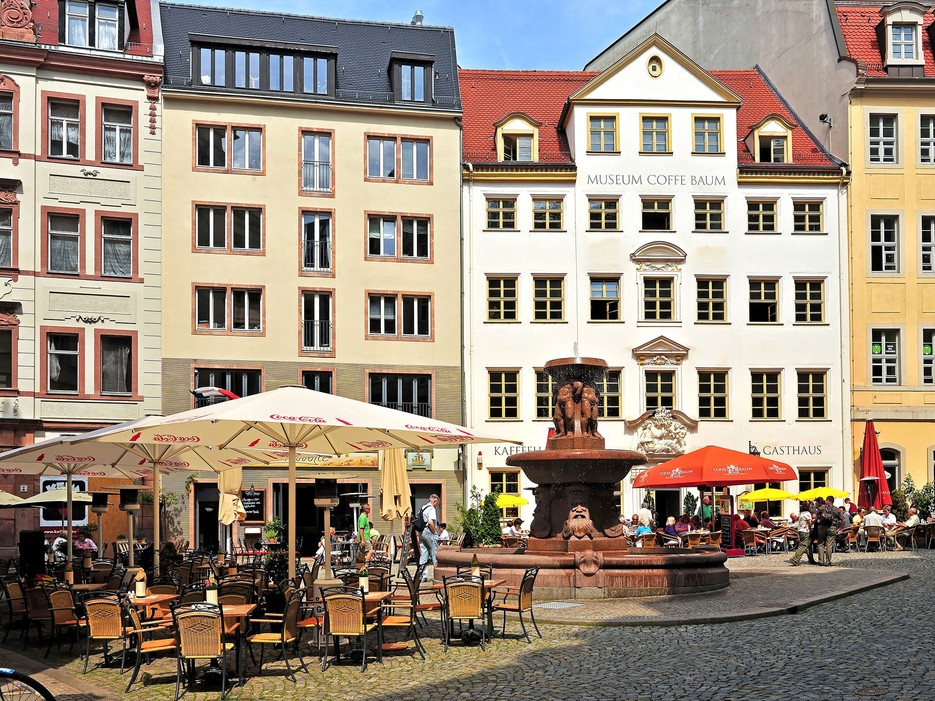 © Bart Pro / Alamy
Leipzig may not be as popular with travelers as Berlin or Munich, but its eclectic mix of Renaissance storefronts, Baroque commercial buildings, and Neoclassical residences make it an excellent spot to explore. For the beer-drinking traveler in particular, the city offers Gose, a pleasantly sour, salty beer originally from Goslar but now associated with Leipzig. Try Gose at the Gasthaus & Gosebrauerei Bayerischer Bahnhof, a decommissioned railway station that now serves as a brewery and pub, or take a short trip to Goslar (also in Saxony) to Brauhaus Goslar.
6. Düsseldorf, Germany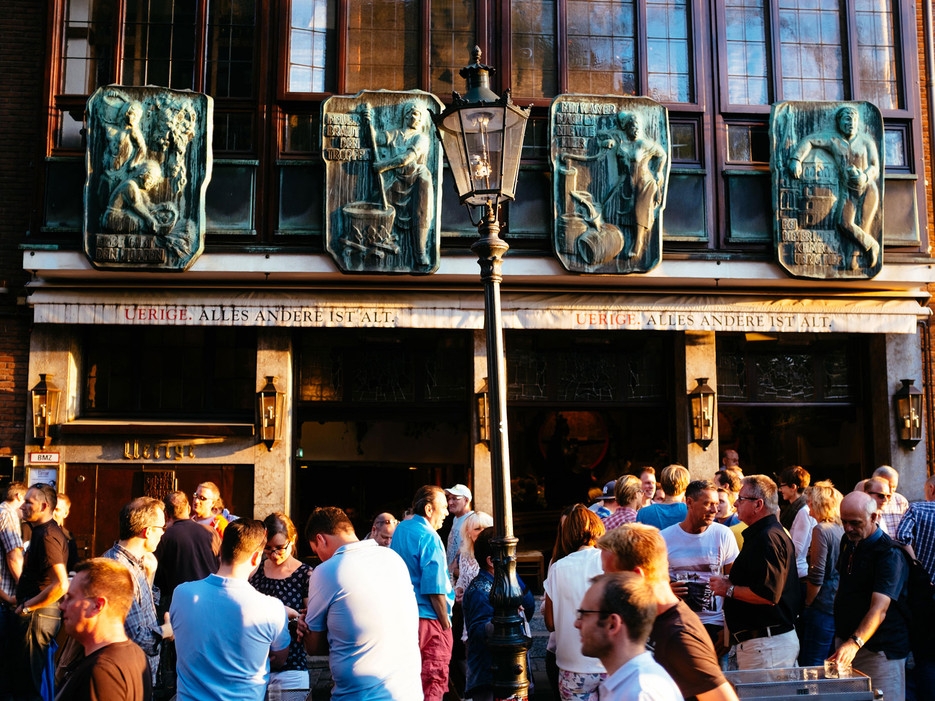 © Bart Pro / Alamy
Although it's one of Germany's largest cities, in Düsseldorf's Altstadt, you'll feel like you're in a Medieval village. And if you feel like a beer, you're in luck because the Altstadt is also known as the "world's longest bar," as it's home to more than 300 of them in less than a square kilometer of real estate. You'll especially want to check out Altbier, the crisp-tasting, copper-colored beer that's Düsseldorf's local specialty. In the Altstadt, you'll find four breweries that make it: Füchschen, Uerige, Schlüssel, and Kürzer.
7. Burton upon Trent, England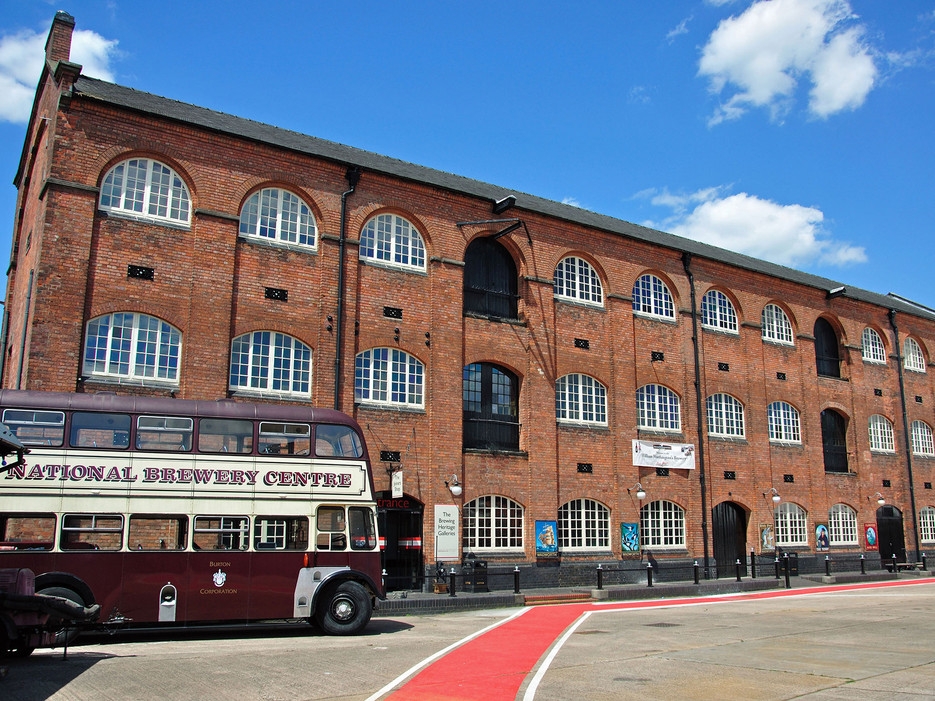 © Greg Balfour Evans / Alamy
While you can find excellent beers throughout England (especially cask ales), Burton upon Trent has been famous for its beers since the 18th century and is still home to eight breweries today. Start your visit with a trip to the National Brewing Centre, displaying everything from refurbished steam engines from Victorian breweries to vintage beer trucks to carriage rides pulled by Shire horses. Marston Brewery, the world's largest cask ale brewer, offers a popular tour, while the charming downtown has plenty of pubs with Cask-Marque accreditation, which means their cask ale is of the highest quality.
8. Dublin, Ireland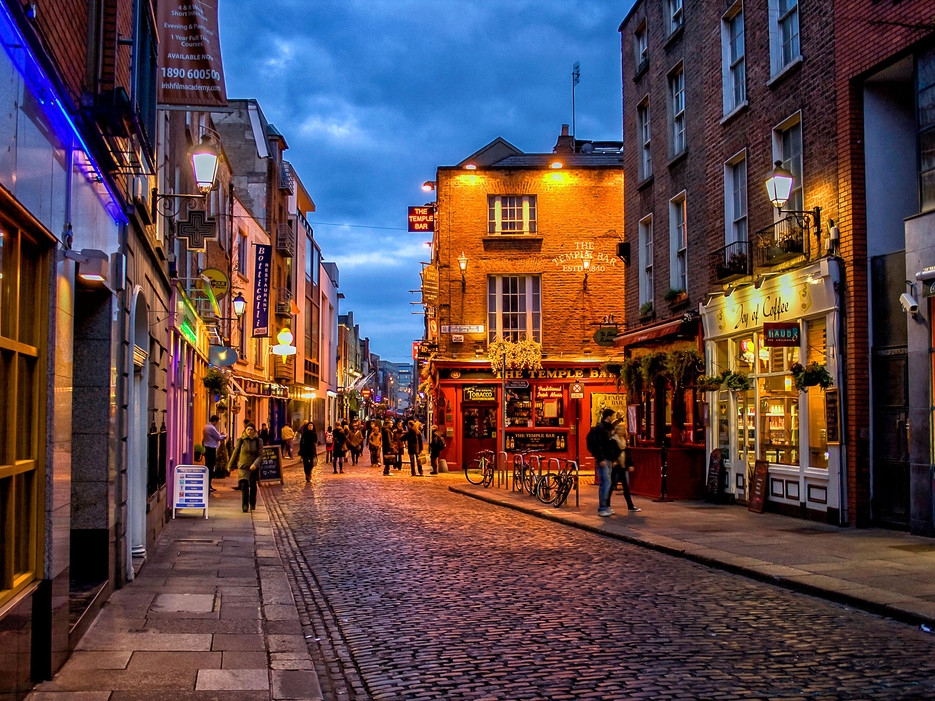 © Photopat / Alamy
Irish stout may serve as the jumping off point for beer connoisseurship for many Americans, so Dublin is a natural pilgrimage to make, so get your flight, hotel, and Dublin airport bus booked and away you go. Inside the Guinness Storehouse at the iconic St. James's Gate Brewery, you can stand at the bottom of the world's largest pint glass, learn about the brewing process step-by-step, see exhibits on storage and advertising, and try your hand at pouring a pint. If microbrews are more your style, check out The Porterhouse which brews and serves its beers in Dublin's Temple Bar District.
9. Upper Palatinate, Germany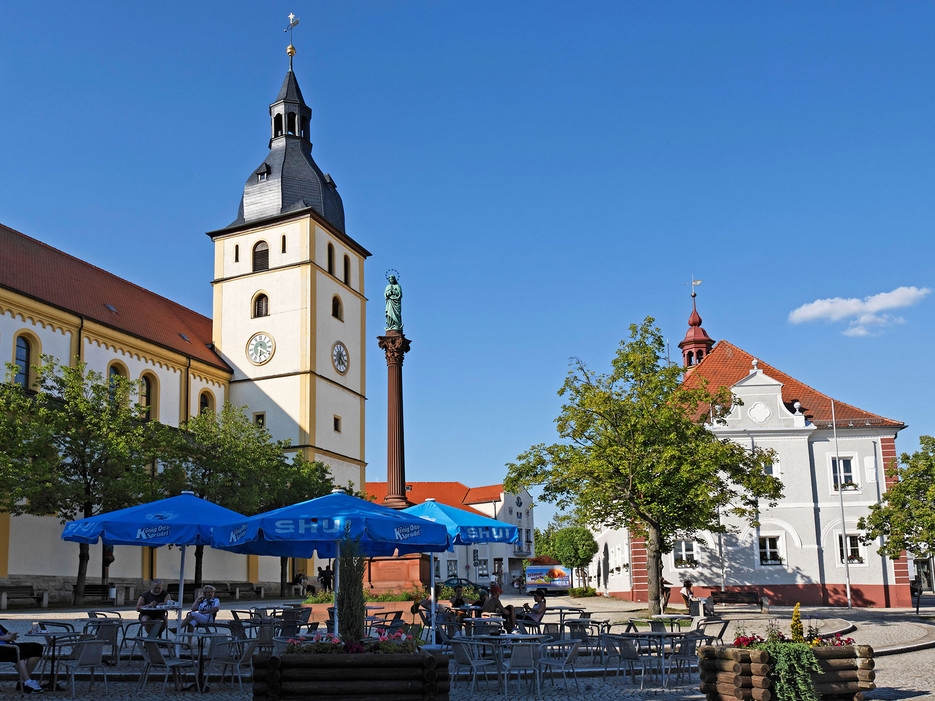 © imageBROKER / Alamy
To truly geek out on a beer trip, Upper Palatinate's legendary Zoiglbier is something of a Holy Grail. Brewed in communal breweries in only five villages (Eslarn, Falkenberg, Mitterteich, Windischeschenbach, and Neuhaus) near the Czech border, Zoigl is sold on a rotating basis by the various families who man the brewery. You can tell which house is selling it on a given day by looking for a six-pointed star hanging in front of the house. But schedules can be dicey and it's entirely possible you'll trudge out of town without so much as a sip. If you do manage to procure some, you'll find it to be a malty beer with a deep amber color. If you decide to start your own quest for Zoigl, Windischeschenbach and Neuhaus are said to be the easiest to access by train but all five villages are overflowing with quaint historic charm.
10. Cologne, Germany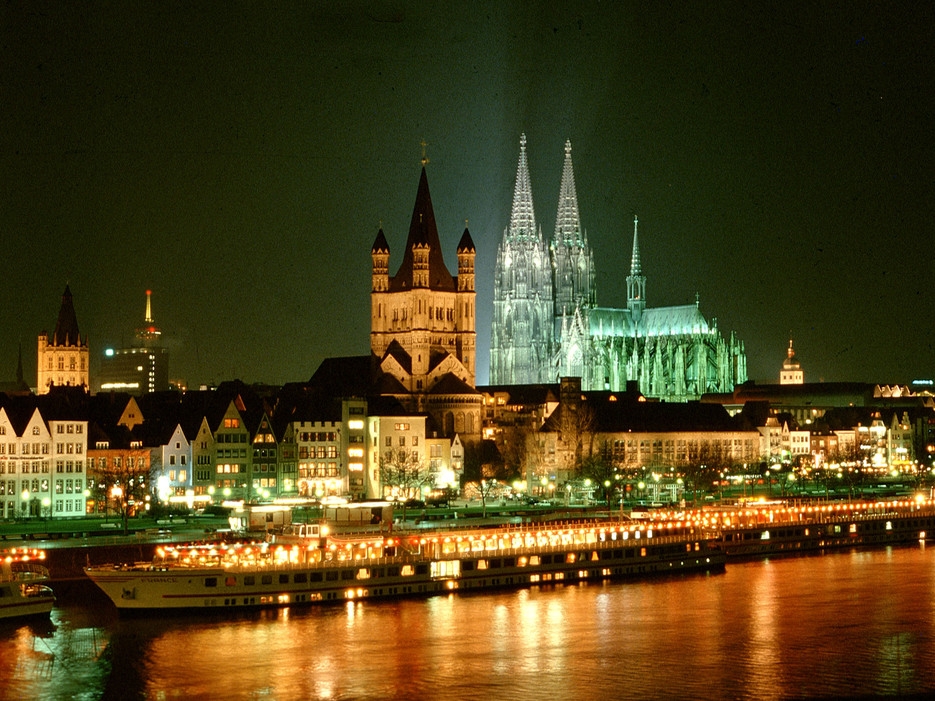 © Jon Arnold Images Ltd / Alamy
Germany's fourth largest city boasts everything from a cathedral that's a gothic masterpiece to famously wild nightlife, but for beer fans, it's the place to go for Kölsch, an easy-drinking pale beer with very mild bitterness. The most famous breweries are Reissdorf, Gaffel, and Früh and you can find all three at pubs throughout the town, though only Gaffel and Früh offer tours of their own. If you want to dig a little deeper, check out Sünner Keller, the city's oldest brewery.
By ELIZABETH STARK AND BRIAN CAMPBELL
Elizabeth Stark and Brian Campbell are food writers with a passion for seasonal food, great desserts, and inadvisable wine pairings. Read more on their blog, Brooklyn Supper.
This article originally appeared in http://www.cntraveler.com/galleries/2015-01-14/beer-lovers-guide-to-europe-germany-czech-republic-belgium/1
Comments
comments