Feast Among the Trees at Dining Pod in Thailand
Looking for a unique dining experience? Then check out the "Dining Pod" restaurant at the ultra luxurious Six Senses Siri Koneva resort on the island of Koh Kood in Thailand.  Koh Kood is a remote and underdeveloped and Thailand's easternmost island.  Siri Koneva is the type of resort that comes with private infinity pools and personal butlers.  Guests interested in dining among trees can enter a custom designed dining pod at ground level.  They are then lifted up 16ft (5m) by a system of safety cords.  Up to four people can fit in the pod.  Since this is an all-inclusive resort this unique experience will not cost you extra.  Nevertheless the resort is pricy at roughly $1000 a night.  Check out the pictures below of dining pod Thailand.
Dining Pod Thailand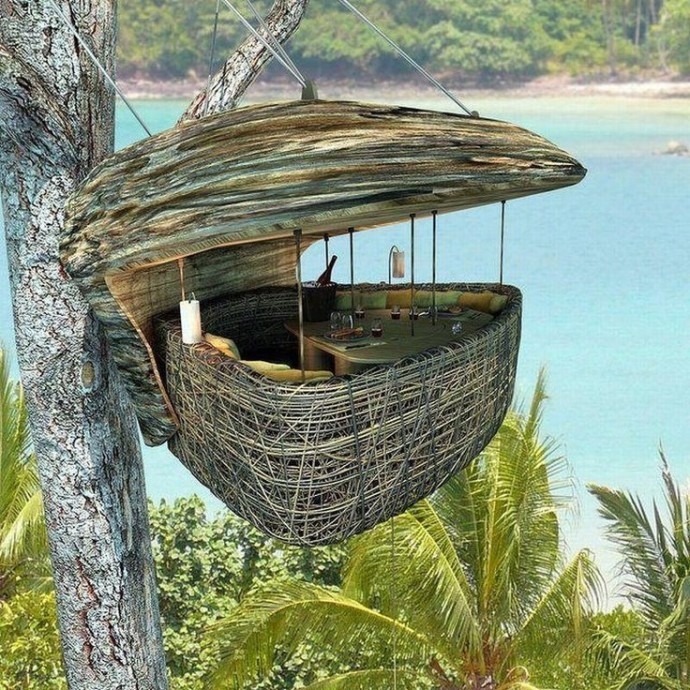 The food gets delivered by zip-lining waiters.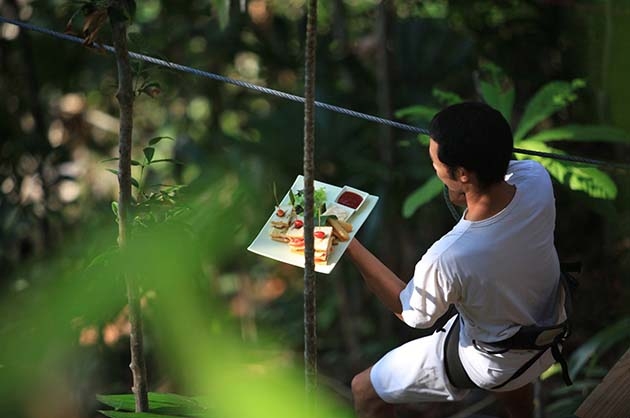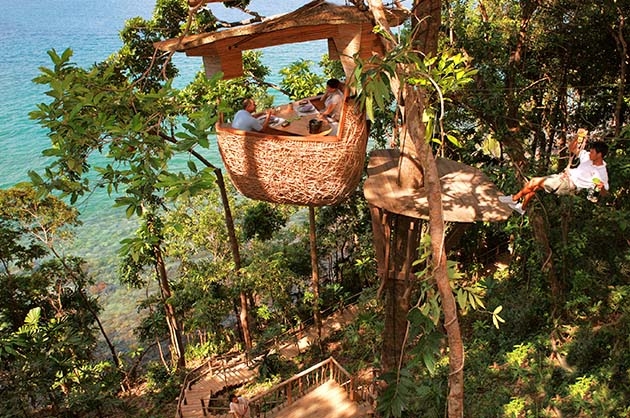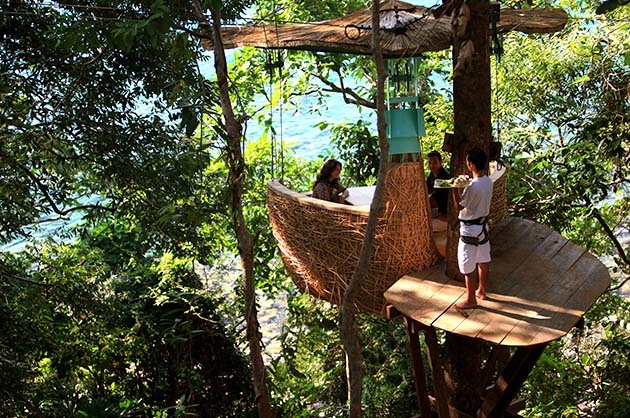 The experience comes with amazing views.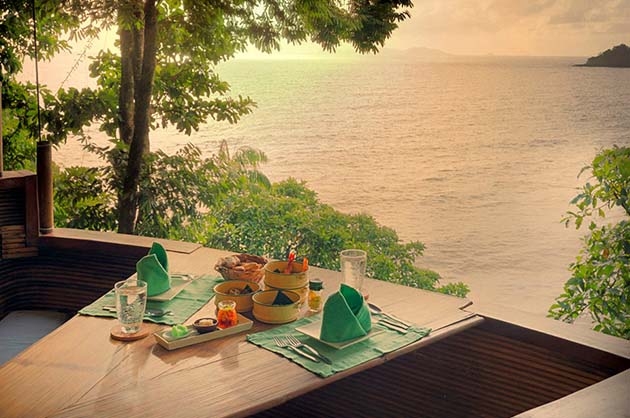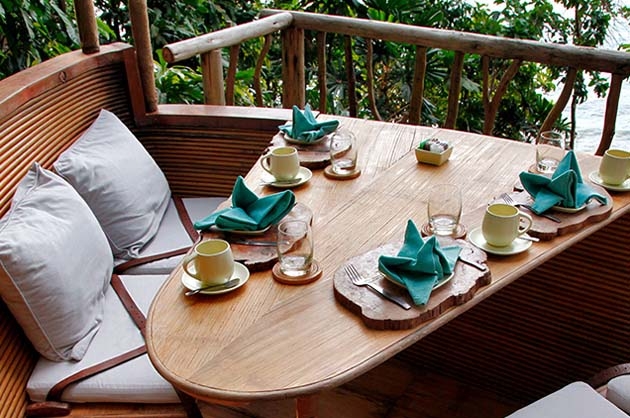 Photos:  Soneva
Comments
comments