Toronto's Most Extreme Attraction
Edgewalk Toronto
EdgeWalk at Toronto's CN Tower is one of the most extreme attractions, and the first of its kind in North America.  If you are afraid of heights the Edgewalk Toronto will certainly help you overcome those fears.
Modeled on similar attractions in Auckland, New Zealand, and Macau, China, the C$3.5 million ($A3.4 million) EdgeWalk is an adrenaline filled excursion around an open-mesh metal walkway almost a quarter of a mile above the ground.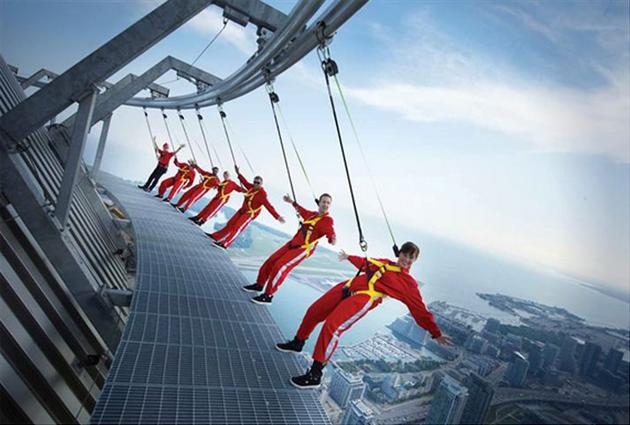 There's no guard rail and no hand holds, just an uninterrupted view of the Toronto skyline and a through-the-mesh view of the ground, 356 metres beneath your feet.
Tourists are tethered to an overhead guide rail, but encouraged to tiptoe to the very edge of the platform, balance over its rim or peer through the mesh at the pinhead people below. On a clear day the view is stunning.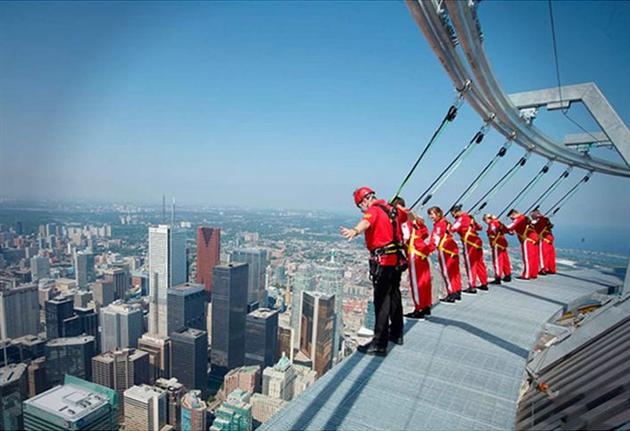 The tour starts with ground-level tests for explosives and alcohol, followed by safety talks and quadruple checks on safety equipment.
There's no jewelry, no cameras, (anything that can be deemed a risk to people down below), no open-toed shoes and a waiver that includes the disconcerting line that "the activities involve risks and dangers that may cause serious personal injury and even death."
The outside portion of the tour lasts 20 to 30 all-too-short minutes, from the moment that glass doors open and the tourists venture, tentatively at first, onto the platform.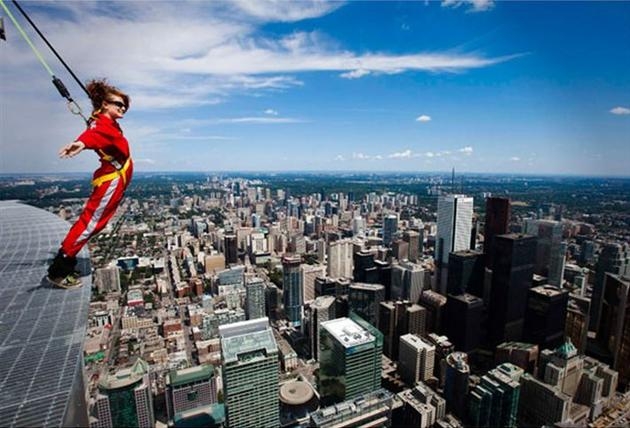 Tickets to Edgewalk Toronto cost $195 CAD and include a keepsake video, printed photos and certificate of achievement. Participants also receive a Tower Experience Ticket which includes access to LookOut, Glass Floor, SkyPod, and attractions.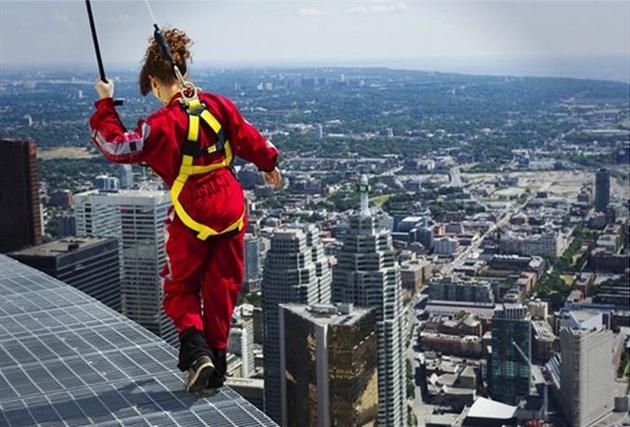 To book EdgeWalk and for more information visit – edgewalkcntower.ca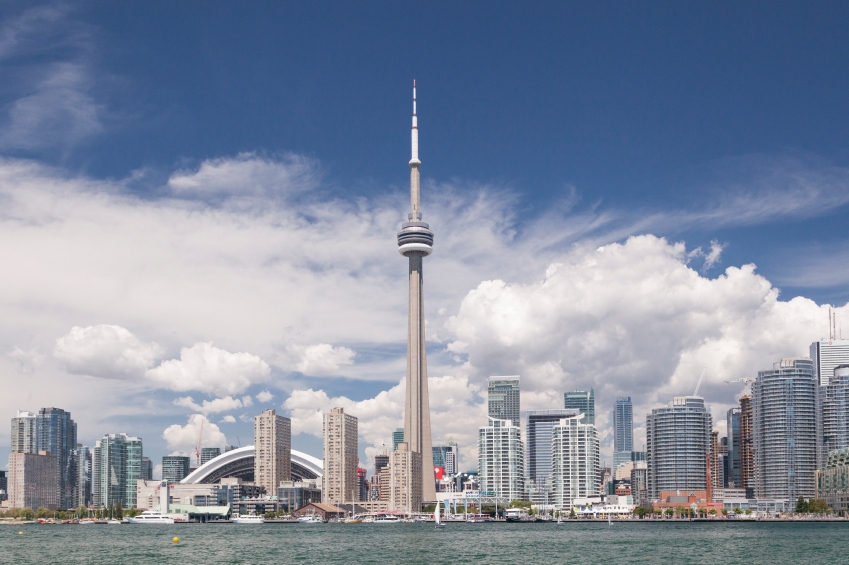 What do you think about this attraction?  Are you brave enough to do it?  Let us know in the comments
Source: Reuters
Comments
comments