16 Beautiful Forests Around The World
Forests make up 30% of Earth's total land surface. While many people imagine forests as endless clusters of evergreen trees, this type of ecosystem is actually incredibly diverse – some different types include boreal forests, temperate deciduous forests, temperate coniferous forests, tropical forests, and subtropical forests (including subcategories of these as well).
Not to mention the types of forests that aren't considered true forests, such as those found in swamps, underwater, and even those made of stone.
Check out these 16 Beautiful forests from around the world and see for yourself how diverse they can be.
1. Avenue of the Baobabs, Madagascar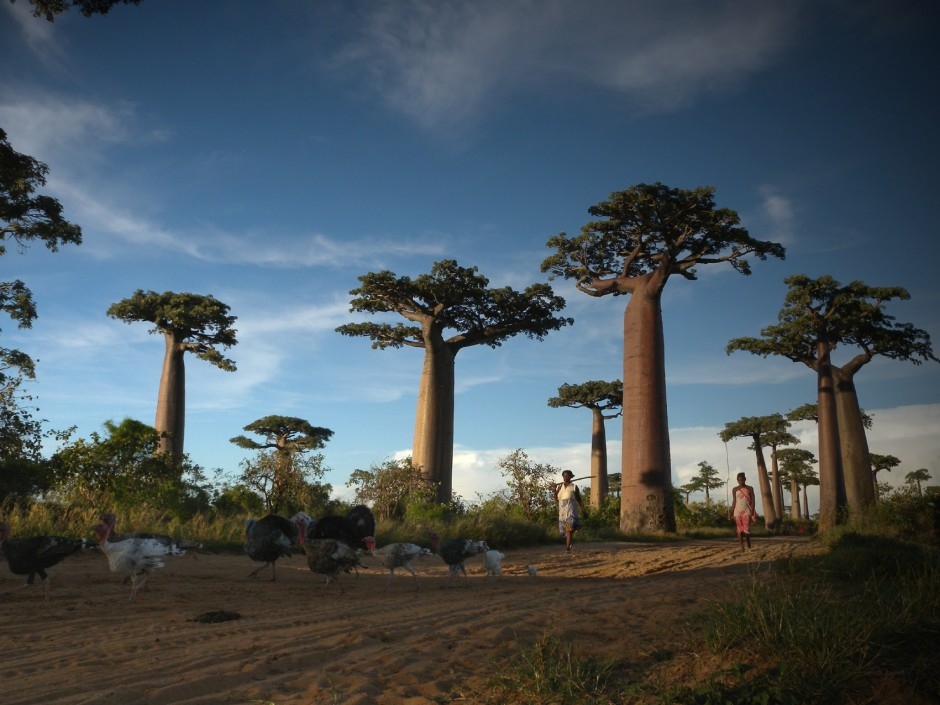 Photo: Frank Vassen
A grouping of 20 to 25 baobab trees along a dirt road in the Menabe region of western Madagascar makes up the Avenue of the Baobabs. The trees measure about 30 meters in height and have become something of a tourist attraction in the region.
2. Black Forest, Germany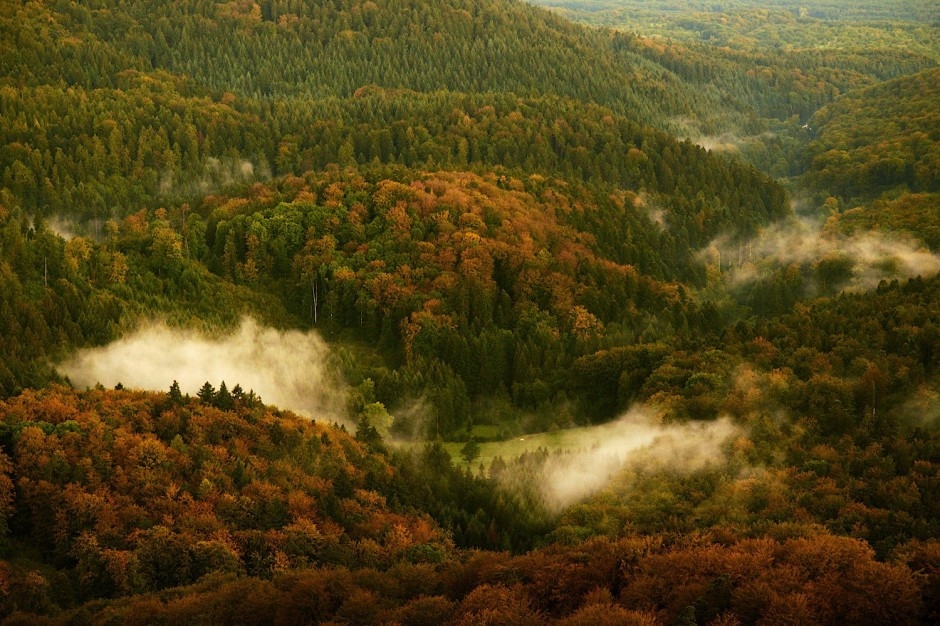 Photo: Albtal.Schwarzwald
The Black Forest (Schwarzwald in German) is a densely wooded area in the German state of Baden-Württemberg. The Rhine Valley borders the beautiful forests to the south and west. The Black Forest is the setting of many a Brothers Grimm fairytale.
3. Stone Forest, China
Photo: Aftab Uzzaman
Not your typical forest, the Stone Forest in China's Yunnan Province is made of towering limestone structures that resemble petrified trees. The formations are assumed to be over 270 million years old.
4. Sagano Bamboo Forest, Japan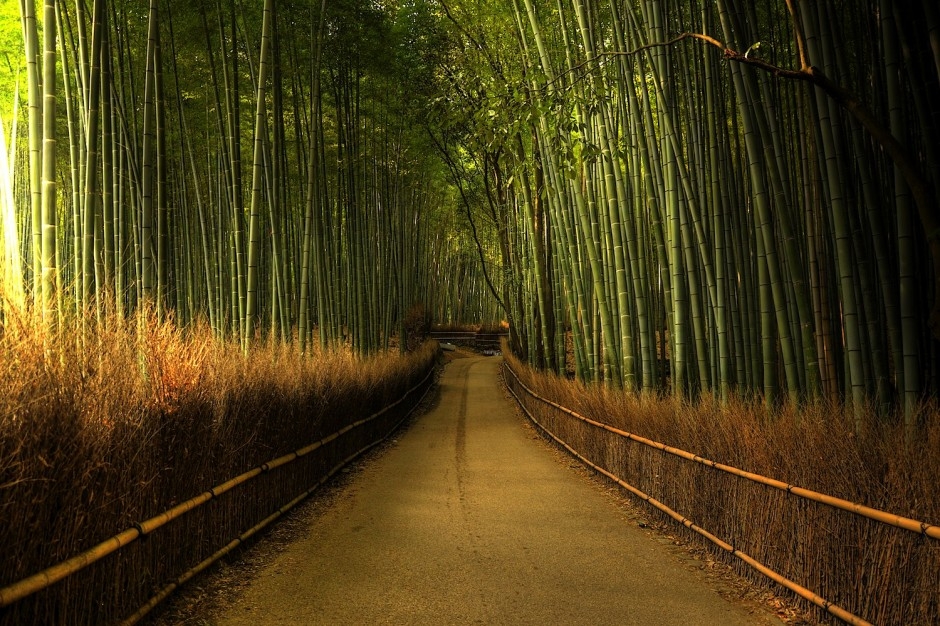 Photo: Weije
The bamboo forest of Sagano can be found in the Arashiyama district of Kyoto, Japan. The paths that cut through the groves are ideal for walking or biking. The bamboo stalks sway in unison when there's a light wind.
5. Amazon Rainforest, South America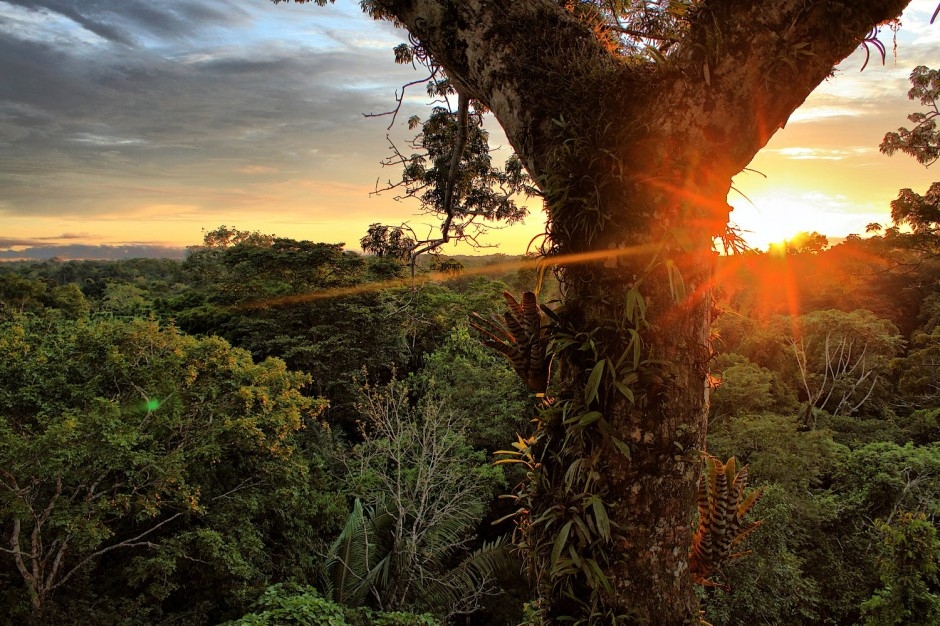 Photo: Sara y Tzunki
Also known as the Amazon jungle, the Amazon Rainforest covers the majority of South America's Amazon Basin (spanning eight countries and 2,670,000 square miles). The Amazon makes up half of the planet's total rainforest, making it the largest in the world. If you're thinking of visiting South America, check out Voyagers Ecuador travel company to book your adventure.
6. Banff National Park, Canada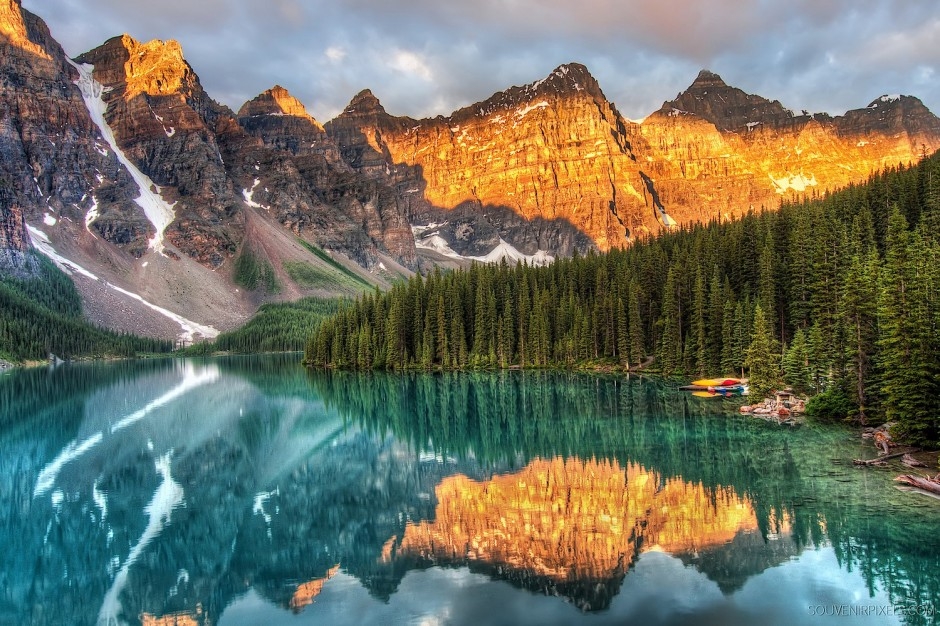 Photo: James Wheeler
Banff National Park is home to endless coniferous forests, as well as brilliant glacial-fed lakes and meadows. The beautiful forests of Banff are generally part of the sub-alpine region, which makes up 53% of the national park. If you're thinking of visiting Canada on vacation to see this beautiful national park, amongst other sights, these short-term rental downtown toronto apartments are a great place to stay.
7. Mangrove tunnel, Honduras
Photo: Woody Hibbard
Seen from the Caribbean to the Philippines, mangrove forests consist of gatherings of trees that grow in tropical and subtropical saline coastal habitats. Other accessible examples exist in the Florida Keys and much of Sumatra and Borneo.
8. Dragon blood tree forest, Yemen
Photo: Rod Waddington
Forests of Dracaena cinnabari (also known as the dragon blood tree), indigenous to Socotra Island in Yemen, are found all over the four-island archipelago in the Indian Ocean. The tree is known as the dragon blood tree due to its red sap, which is still used as both a dye and a medicine.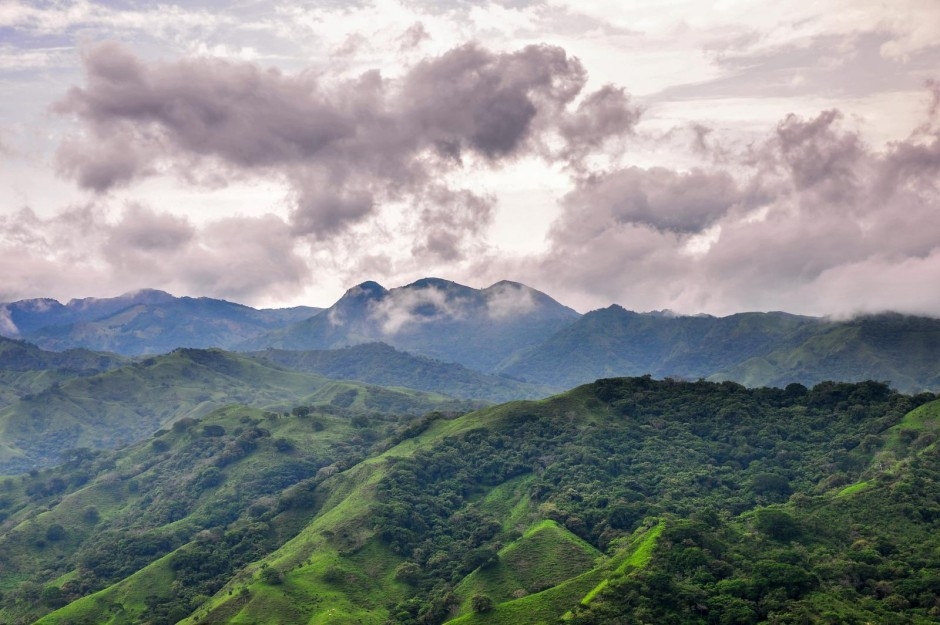 Photo: Sergio Quesada
The Monteverde Cloud Forest Reserve, founded in 1972, is a nature reserve in Costa Rica's provinces of Puntarenas and Alajuela. Over 70,000 people a year visit the reserve, which contains some of the most diverse flora and fauna on the planet.
10. Muir Woods National Monument, United States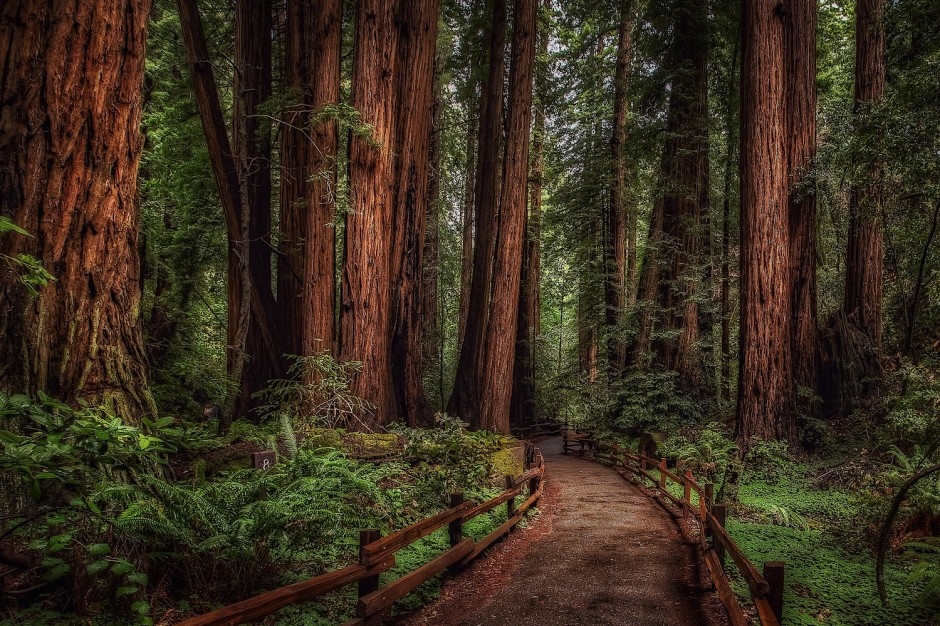 Photo: Justin Brown
California redwoods, also known as coast redwoods, cover 240 acres of the Muir Woods National Monument, a short drive from San Francisco. The area is frequently enveloped by a coastal marine inversion layer carrying thick fog.
11. Crooked Forest, Poland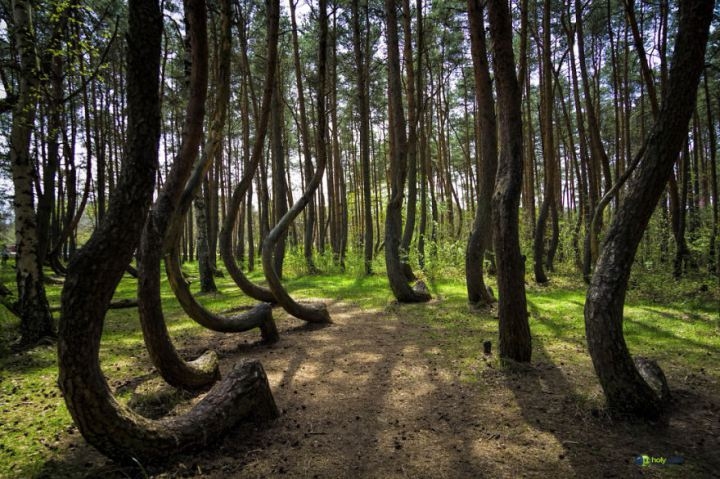 Photo: Holy Walle
The Crooked Forest is a grove of oddly-shaped pine trees located outside Nowe Czarnowo, West Pomerania, Poland. This grove of approximately 400 pines was planted around 1930, when its location was still within the German province of Pomerania. It is generally believed that some form of human tool or technique was used to make the trees grow this way, but the method and motive are not currently known.
12. Ancient Bristlecone Pine Forest, United States
Photo: Rick Goldwaser
Found in California's Inyo County, the Ancient Bristlecone Pine Forest is typically open from mid-May through the end of November. The forest is home to Methuselah, a 4,845-year-old Great Basin bristlecone pine, one of the oldest living things on Earth.
13. Zhangjiajie National Forest Park, China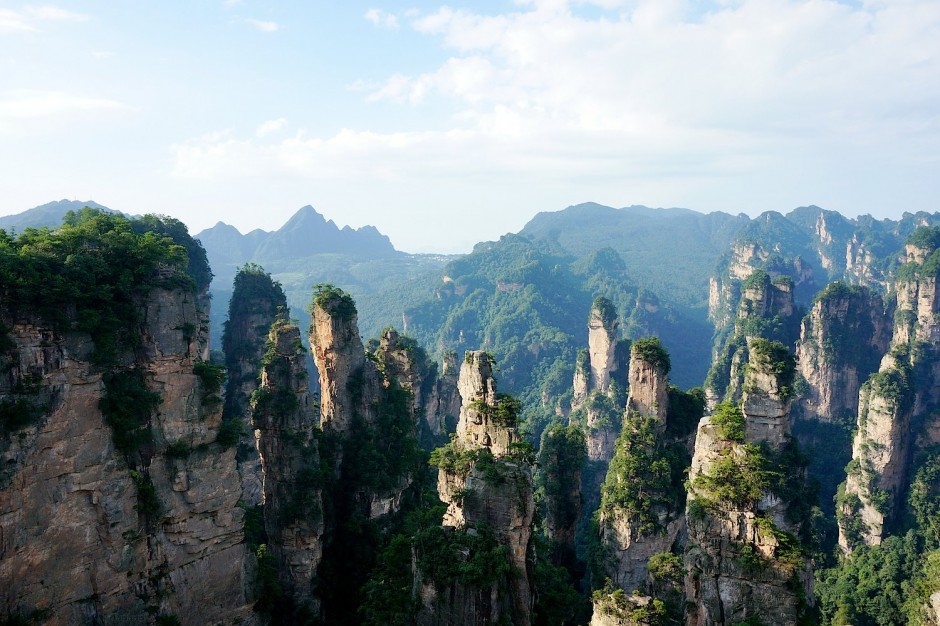 Photo: Viktor Lovgren
The Zhangjiajie National Forest Park sits within the Wulingyuan Scenic Area of Hunan. The park is best known for the quartz-sandstone pillars that tower above the surroundings, a result of centuries of erosion. It was declared a Unesco Global Geopark in 2004.
14. Hallerbos, Belgium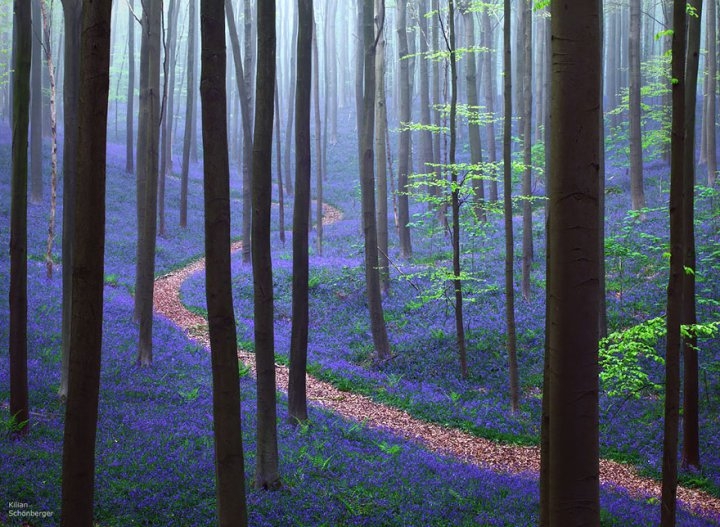 Photo: Kilian Schonberger
The forest is known in the region for its bluebell carpet which covers the forest floor for a few weeks each spring, attracting many visitors.
15. White Carpathians, Czech Republic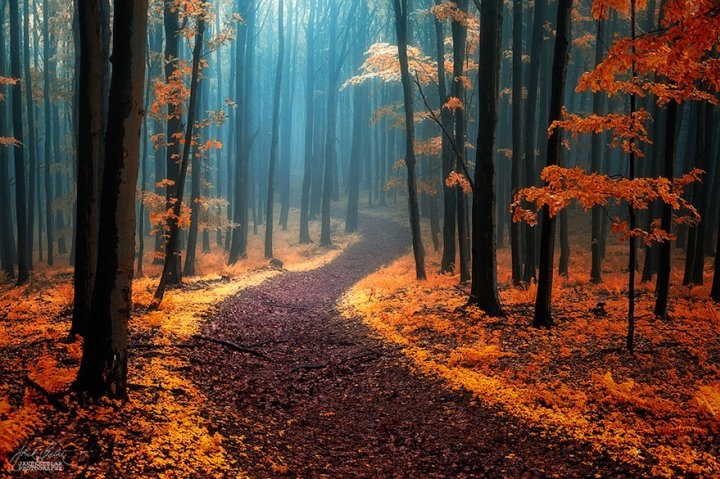 Photo: Janek Sedlar
Autumn in the westernmost mountain range of the Carpathian Mountains in Czech Republic.
16. Heron Pond (United States)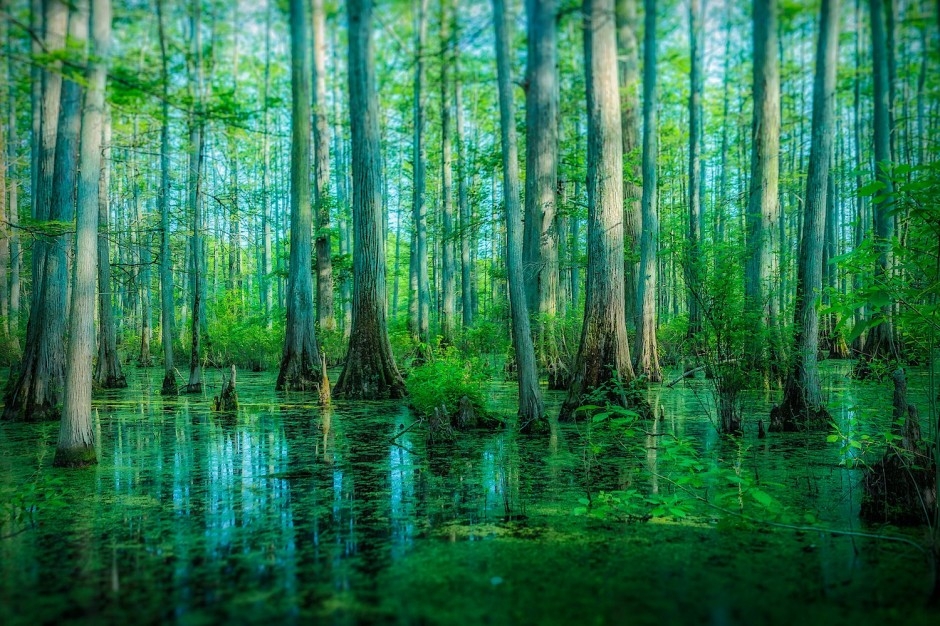 Photo: Thomas Gehrke
Found in Illinois, Heron Pond is home to a cypress swamp consisting mainly of cypress trees along with a smaller number of ferns, willows, and other plant life. The trees grow in holes within the limestone bedrock, which breaks down over time and allows the trees to set roots ever deeper.
(via)
Comments
comments